What we teach
Boxing
One of the most recognized forms of self-defense, boxing is ingrained in American culture.
BJJ
Brazilian Jiu-Jutsu is a form of self-defense using grappling, locks, and holds to force your opponent to submission.
MMA
Mixed Martial Arts is a competitive and very popular combat sport mixing all the fighting disciplines we teach and many more.
Muay Thai
While similar to boxing, Muay Thai adds another element to the sport by adding clinches, knees, elbows, and kicks.
Judo
Judo is a Japanese martial art and Olympic sport involving using holds and leverage to submit an opponent.
Wrestling
A combat sport using clinches and holds to pin or take superior striking position in a fight.
Our instructors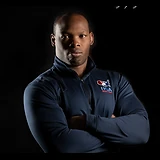 Koffi Adzitso
Head coach
Koffi is a highly experienced coach and fighter. With a 20 Win - 11 loss record in the MMA, Koffi is a first-degree black belt under Brandon Ruiz.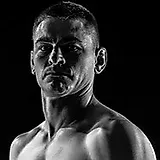 Cody Udy
No Gi BJJ coach
Cody Udy has been training since 2004. With an MMA record of 13 wins - 12 losses. Having a black belt under Walt Bayless.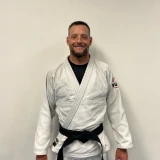 Ryan Goldsberry
Judo coach
Ryan started his martial journey in 2007 doing Kyukido, Tea kwon do, USA Judo and Brazilian jiu-jitsu and has an amazing success in all four arts.
Our schedule
Monday
10:30 a.m. – 12:30 p.m.

Adult (No-Gi) Jiu-Jitsu

5 p.m. – 5:45 p.m.

Youth (GI) Brazilian Jiu-Jitsu (ages 5-9)

5:45 p.m. – 6:30 p.m.

Teens (GI) Brazilian Jiu-Jitsu (ages 10-15)

6 p.m. – 7:30 p.m.

Youth Judo Club (ages 5-15)

6:30 p.m. – 7:30 p.m.

Adult Brazilian Jiu-Jitsu Fundamentals (GI)

7:30 p.m. – 9:30 p.m.

Adult Brazilian Jiu-Jitsu (GI)
Tuesday
10 a.m. – 11 a.m.

Adult/Youth Muay Thai/Kickboxing

5 p.m. – 6 p.m.

Adult/Youth Boxing

6 p.m. – 7:30 p.m.

Adult Judo Club

6 p.m. – 7:30 p.m.

Adult/Youth Muay Thai/Kickboxing

7:30 p.m. – 9:30 p.m.

Adult (No-Gi) Jiu-Jitsu
Wednesday
10:30 a.m. – 12:30 p.m.

Brazilian Jiu-Jitsu (GI)

5 p.m. – 5:45 p.m.

Youth (GI) Brazilian Jiu-Jitsu (ages 5-9)

5:45 p.m. – 6:30 p.m.

Teens (GI) Brazilian Jiu-Jitsu (ages 10-15)

6 p.m. – 7:30 p.m.

Youth Judo Club (ages 5-15)

6:30 p.m. – 7:30 p.m.

Adult (No-Gi) Jiu-Jitsu Fundamentals

7:30 p.m. – 9:30 p.m.

Adult Brazilian Ju-Jitsu (GI)
Thursday
10 a.m. – 11 a.m.

Adult/youth Muay Thai/Kickboxing

5 p.m. – 5:45 p.m.

Youth (No-Gi) Jiu-Jitsu (ages 5-9)

5:45 p.m. – 6:30 p.m.

Teens (No-Gi) Jiu-Jitsu (ages 10-15)

6 p.m. – 7:30 p.m.

Adult Judo Club

6:30 p.m. – 7:30 p.m.

Adult Wrestling

7:30 p.m. – 9:30 p.m.

Adult (No-Gi) Jiu-Jitsu
Friday
10:30 a.m. – 12:30 p.m.

Adult (No-Gi) Jiu-Jitsu

5 p.m. – 6 p.m.

Adult/Youth Boxing

6 p.m. – 7 p.m.

Adult/Youth Muay Thai/Kickboxing

7 p.m. – 8 p.m.

Fighters Muay Thai training/Sparring
Saturday
10 a.m. – noon

Open Mat